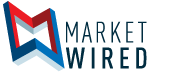 RemX Launches Better WorkLife Academy for its Associates in Dallas
Wide Array of Courses from Penn Foster Will Be Presented Free of Charge to Give Associates a Hand up in Bettering Their Lives through Higher-paying Careers
/EINPresswire.com/ -- DALLAS, TX--(Marketwired - August 08, 2017) - RemX, a top national professional staffing provider with a significant presence in Dallas, is partnering with online learning and skills training leader Penn Foster to launch Better WorkLife Academy, making a wide array of free career-focused courses available to its associates here and 24 other U.S. markets. The new initiative was announced today by Joanie Courtney, President, Professional Division of EmployBridge, the parent company of RemX.
"We are making a significant investment to underwrite the cost of these courses for our associates for two reasons," said Courtney. "One is specific to our company: to reinforce our goal to help those who work for and with us to improve their skills, earn higher pay and have better career opportunities to improve their lives. The second reason is aspirational for our country: to partner with a prominent force in the education community to proactively attack the skills gap that continues to hinder economic recovery."
Penn Foster, a leading provider of skills development training and credentials for today's frontline workforce, delivers its courses in a self-paced, competency-based model wrapped by comprehensive academic, professional and personal support and coaching.
The Penn Foster courses to be offered to RemX associates in the newly created Better WorkLife Academy include a mix of administrative, manufacturing and technical offerings, each selected due to relevance in advancing an individual's pay and improving his or her future job prospects and to help meet the skills needs of today's most in-demand jobs. Since RemX, a unit of EmployBridge, concentrates on fulfilling client needs in clerical, accounting and call center work, it is likely that associates will be drawn to courses such as MS Office, Bookkeeping and Administrative Assistant.
"We've identified the industries that have the highest demand for skilled individuals, and we've worked with Penn Foster to develop a course list to best fit that demand," said Brian Devine, Senior Vice President, EmployBridge. "Associates who step forward to take advantage of these courses will not only be increasing their skills in a particular area, they will be revealing focus, discipline and a dedication to self-improvement."
"Our flexible course options enable partners to create a curriculum offering that meets their specific upskilling needs," said Frank Britt, CEO, Penn Foster. "We're very excited to be supporting EmployBridge, a premier brand in the staffing industry, as they begin to roll out this timely initiative."
About RemX
RemX is the professional staffing division of EmployBridge, one of the largest Workforce Specialist firms in the country and with more than 500 offices in the U.S. and Canada. For nearly two decades, RemX has specialized in the recruitment of office support, finance and accounting, contact center, information technology and engineering professionals. Using its proven "Exact Match" methodology, RemX matches qualified talent with the right job opportunities on a temporary, contract, contract-to-hire and direct hire basis. Please visit us at www.RemX.com.
About Penn Foster
Students, employers and partner organizations rely on Penn Foster to build the skills and knowledge to power the 21st century workforce. For over 125 years, Penn Foster has been dedicated to helping people lead more meaningful and productive lives and to improving social outcomes through education. Penn Foster provides career pathways for opportunity youth and adult learners through diverse and affordable online diploma, certificate and degree programs, offered via its high school, career school and college. For more information, visit https://www.workforcedevelopment.com/index.html or https://www.pennfoster.edu.
Powered by