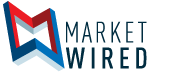 UC Irvine Division of Continuing Education Announces New Post-Baccalaureate Program in Pharmaceutical Sciences
Designed for Those Pursuing a Stronger Academic Foundation in Pharmaceutical Sciences
/EINPresswire.com/ -- IRVINE, CA--(Marketwired - Aug 8, 2017) - Over the years, pharmaceutical scientists have been instrumental in discovering and developing innovative drugs that save thousands of people's lives and improve the quality of life for many others. The University of California, Irvine Division of Continuing Education (DCE) has announced a new Post-Baccalaureate Program in Pharmaceutical Sciences for the Fall 2017 quarter. This program is designed for individuals who feel they need a stronger academic foundation in pharmaceutical sciences, those seeking to strengthen their application to competitive graduate programs in pharmacy or other health fields, or whose undergraduate degree is not in pharmaceutical sciences and who are seeking entry or advancement in a career related to pharmaceutical sciences or biotechnology including: production, control, research/development, regulatory affairs, and patents.
"Pharmaceutical scientists are rapidly changing the field of drug discovery and development," said Dave Dimas, director of engineering, sciences and Technology programs at UC Irvine DCE. "UCI is the number one feeder to pharmacy schools nationwide and this program is among the top ten pharmaceutical sciences departments in the nation. Preparation provided by our world-class program produces well qualified candidates seeking employment in the public and private sectors, or those pursuing graduate degrees such as a PhD, MD, or PharmD."
Students will gain a solid understanding of pharmaceutical sciences through upper-division academic coursework. They will have the opportunity to participate in laboratory research and attend seminars that cover a variety of topics including PCAT preparation, graduate school applications and interviewing skills. Students who successfully complete the program will receive a transcript and certificate from the UCI Division of Continuing Education. Students are awarded an official program certificate when they complete all seven core courses along with their choice of two electives. Students will usually begin the program of study in Fall and take courses in Fall, Winter, and Spring to complete the program in one academic year. The length of the program may vary based on the individual goals.
For full consideration to enroll Fall 2017, applications and all supporting documents and scores must be received by August 15, 2017. Applicants must provide official undergraduate transcripts showing successful completion of a bachelor's degree and the following prerequisite coursework.
The minimum requirements include:
One course in biology.
One year of organic chemistry with lab.
One course in biochemistry, chemical biology, or biological chemistry.
Strongly encouraged: One course in physiology.
For more information on the Post-Baccalaureate Program in Pharmaceutical Sciences or about the admission process, please visit here or call (949) 824-1991.
About UCI Division of Continuing Education: The University of California, Irvine Division of Continuing Education (DCE) provides lifelong learning opportunities to thousands of students worldwide each year -- fulfilling the school's 60-year curriculum platform to connect degree programs to the world of work and achievement after graduation. The Division offers a broad range of certificate programs, specialized studies, and sequential courses to local, regional and global markets through online, on-campus and on-site delivery. A leader in the open education movement, the Division offers free Massive Online Open Courses (MOOCs) and content through the UCI Open initiative. For more information about UCI Division of Continuing Education, visit here.
About the University of California, Irvine: Founded in 1965, UCI is the youngest member of the prestigious Association of American Universities. The campus has produced three Nobel laureates and is known for its academic achievement, premier research, innovation and anteater mascot. Led by Chancellor Howard Gillman, UCI has more than 28,000 students and offers 192 degree programs. Located in one of the world's safest and most economically vibrant communities, it's Orange County's second-largest employer, contributing $4.8 billion annually to the local economy.
Powered by