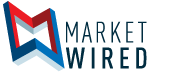 Mental Health App Co-Developed by Pepperdine Graduate School of Education and Psychology (GSEP) Professor Dr. Drew Erhardt and Dr. Edrick Dorian Named One of Best Depression Apps of 2017
MoodKit Designed to Help Users Identify and Change Unhealthy Thinking Patterns, Engage in Positive Activities
Dr. Drew Erhardt
Click here for high-resolution version
/EINPresswire.com/ -- LOS ANGELES, CA--(Marketwired - August 08, 2017) - GSEP Professor Dr. Drew Erhardt and his colleague, Pepperdine GSEP alumnus Dr. Edrick Dorian, recently announced that their mobile mood improvement app was named one of 2017's best for depression sufferers. According to Healthline.com, selection for this designation was based on "their quality, user reviews, and overall reliability as a source of support for people living with depression."
The MoodKit app won praise for its interactive features which allow users to approach depression with one of four integrated mood improvement tools: Activities, Thought Checker, Mood Tracker, and Journal. The app may be utilized alone, or in conjunction with psychotherapy. As Dr. Dorian explains, "incorporating an app like MoodKit as an adjunct to treatment can help people to take a more active role in their own therapy, thereby improving both its benefits and the durability of those benefits."
The app reflects both Dr. Erhardt's and Dorian's interest in the techniques and principles of what is known broadly as Cognitive Behavior Therapy (CBT). Indeed, as a clinical psychologist in the Los Angeles area, Dr. Edrick Dorian specializes in providing short-term, evidence-based psychotherapy for clients seeking relief from relationship problems, panic and anxiety disorders, as well as past traumas. As a former professor at Duke University and currently a Professor of Psychology at Pepperdine, Dr. Erhardt is also a licensed clinical psychologist, with teaching interests that include cognitive-behavioral therapy, adult and child psychopathology, and clinical interventions with children and adolescents.
MoodKit offers users more than 200 mood improvement activities from which to choose. All work together to create a focused approach to depression that encourages users to not only consider new alternatives to their current, limiting thought patterns, but also to apply different approaches to these challenges. Rated 5 stars in the Apple Store with more than 25 reviews, users describe the app as extremely helpful and easy to implement.
"I rarely take the time to write reviews," writes one MoodKit user. "But as a mental health clinician and someone who suffers from major depressive disorder and anxiety, I'm so impressed by the practical utility of this app." Another reviewer on the Apple Store page calls it a "life and thought changer."
Clearly, Drs Dorian and Erhardt seek to provide real-time support for those who live with a mood disorder. "Depression is one of the leading causes of disability in the world," Dr Erhardt explains, "but only a fraction of those affected by it can access professional mental health services. We developed the MoodKit app back in 2011 as a way to disseminate more widely some of the effective, evidence-based psychological tools for mood improvement. We're thrilled that both MoodKit and our more recent Moodnotes app have been so well received and that they are part of current efforts to leverage digital technology to extend the reach of clinical psychology to those in need."
MoodKit and its companion app, Moodnotes, are currently available for purchase at the iTunes online store.
About Pepperdine University Graduate School of Education and Psychology:
The Graduate School of Education and Psychology (GSEP) is an innovative learning community where faculty, staff, and students of diverse cultures and perspectives work collaboratively to foster academic excellence, social purpose, meaningful service, and personal fulfillment. GSEP offers eleven master's degree programs and five doctoral programs for working professionals across five locations throughout Los Angeles, Orange, and Ventura Counties. GSEP endeavors to educate and motivate students to assume leadership roles in professions that improve and enrich the lives of individuals, families, and communities. Follow GSEP on Facebook, Twitter, Instagram, and LinkedIn.
Image Available: http://www.marketwire.com/library/MwGo/2017/8/8/11G143862/Images/128987-16ed844e714ead21910296f1b0ba6c4a.jpg

Powered by